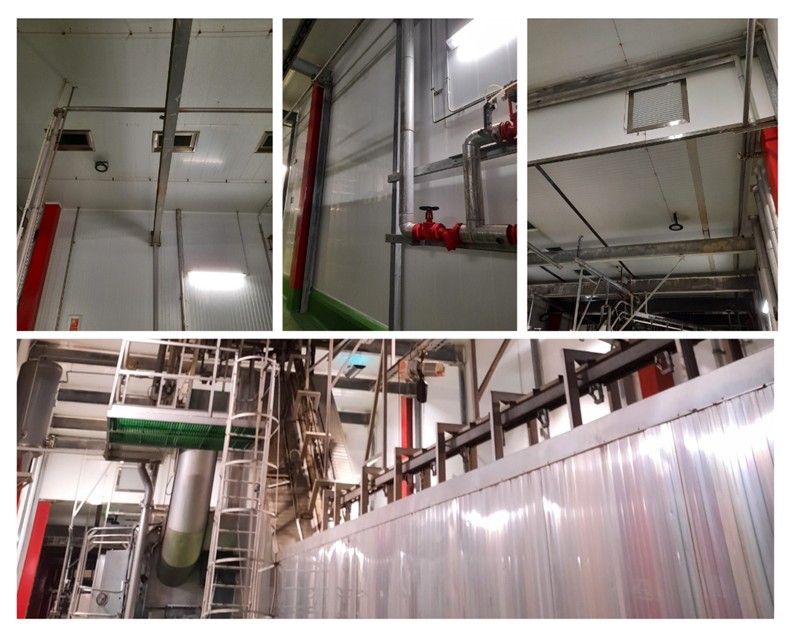 17 May

WORKS TO ADAPT THE FACILITIES OF A FOOD INDUSTRY

At the GRUPO TAVER we are known for the great works in which our product is the protagonist and our assembly teams, executors. Warehouses for the distribution of agri-food products, clad-rack warehouses, clean rooms for the meat sector, clean rooms for the pharmaceutical sector…

Working on large projects for a client opens the door for us to also work on smaller projects in which the GRUPO TAVER teams put the same dedication. Excellence in the performance of our work is a self-demand in all the projects we undertake, it does not depend on its size or its budget. What is important to our customers is important to us.

This week we want to present you the work we have completed for a meat company in Castilla-León. These are the adaptation works of the production area and the reform of the company's central offices.

The first has consisted of the lining with refrigeration panels of several cold rooms and refrigerated warehouses and stainless steel finishing of the ceiling, a complete system of profiles for the terminations and height joints.

The reform of the offices has consisted of lining the area they occupy, finishing touches for the joints between the cladding slats and the door and windows, electrical panels and the upper perimeter.

More than 300 m2 of panels and almost 200 linear meters for trims and finishes with widths between 150 and 333 mm, stainless trims and more than 1,500 units of mosquito screws.