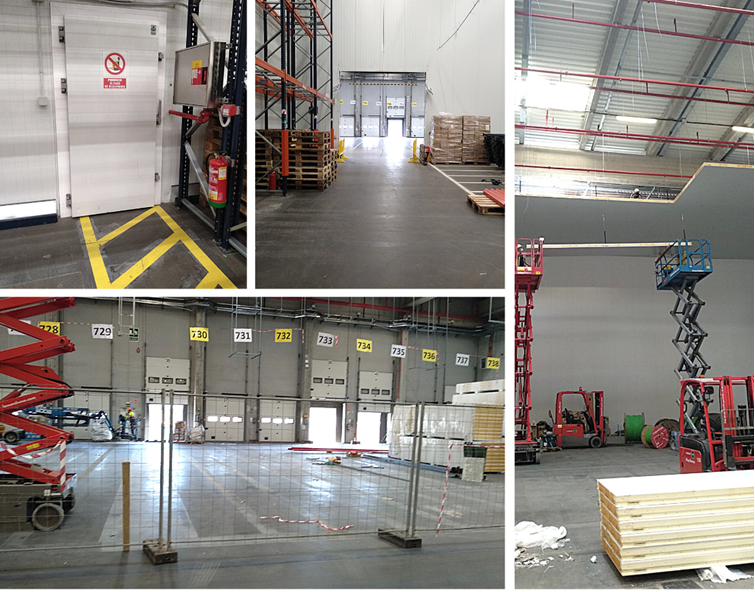 10 May

DISTRIBUTION PLATFORM REFORM

Reform work on the logistics platform of a large distribution company. The plant is the distribution center for the northwest of Spain for a supermarket chain.

The reform presents the added handicap of having to be carried out without interfering with the client's daily activity. A great challenge successfully achieved and executed according to the planning set by the Project Management.

11,000 m² of 180 and 120 mm thick Instaclack® panels have been installed, 5 sliding doors, 11 pivot doors, 8 high-speed doors and 17 sectional doors.