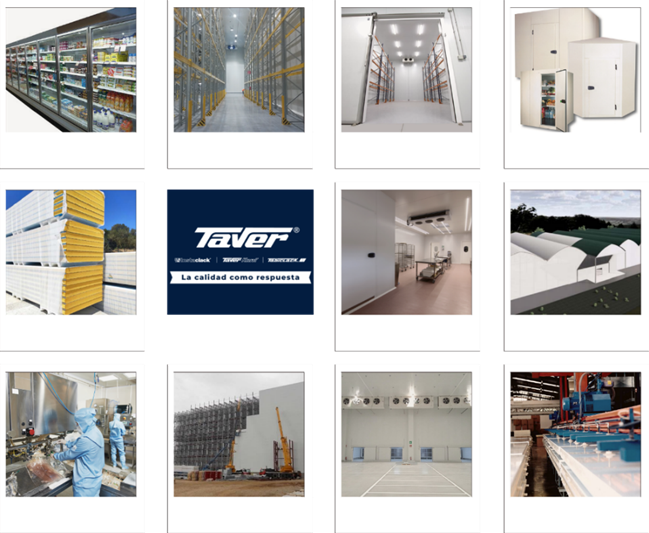 13 Apr

What is a polyurethane sandwich panel?

Simplifying, a polyurethane sandwich panel is an element made up of two pre-lacquered steel plates with a polyurethane core between them. What features do we highlight of the polyurethane sandwich panel?
Excellent thermal insulation capacity
Remarkable fire resistance
Standardized installation and modularity
Self-supporting
Long durability
These characteristics make sandwich panels with metal cladding and rigid polyurethane foam insulating cores increasingly important in industrial constructions, due to the energy savings they offer. The subsequent increases in prices and increasingly demanding legislation reinforce the importance of insulation from an economic point of view, and lead to a new architectural concept for buildings with low energy consumption, without forgetting the contribution to reducing the environmental impact.
The Grupo Taver offers the market a complete range of insulating panels, adapting to the needs of each client and each application; the refrigeration panel with the Taver Instaclack® mechanical joint system, optimal for modular constructions; the refrigeration panel made of TaverKont® industrial panels, with a joint specially designed for refrigeration applications and that has excellent insulating and structural behaviour, and the specific roof panels, Tavercub®, and facade panels, Taverfac®.
At Grupo Taver we are specialists in insulating panels and we have a commitment: quality as a response.