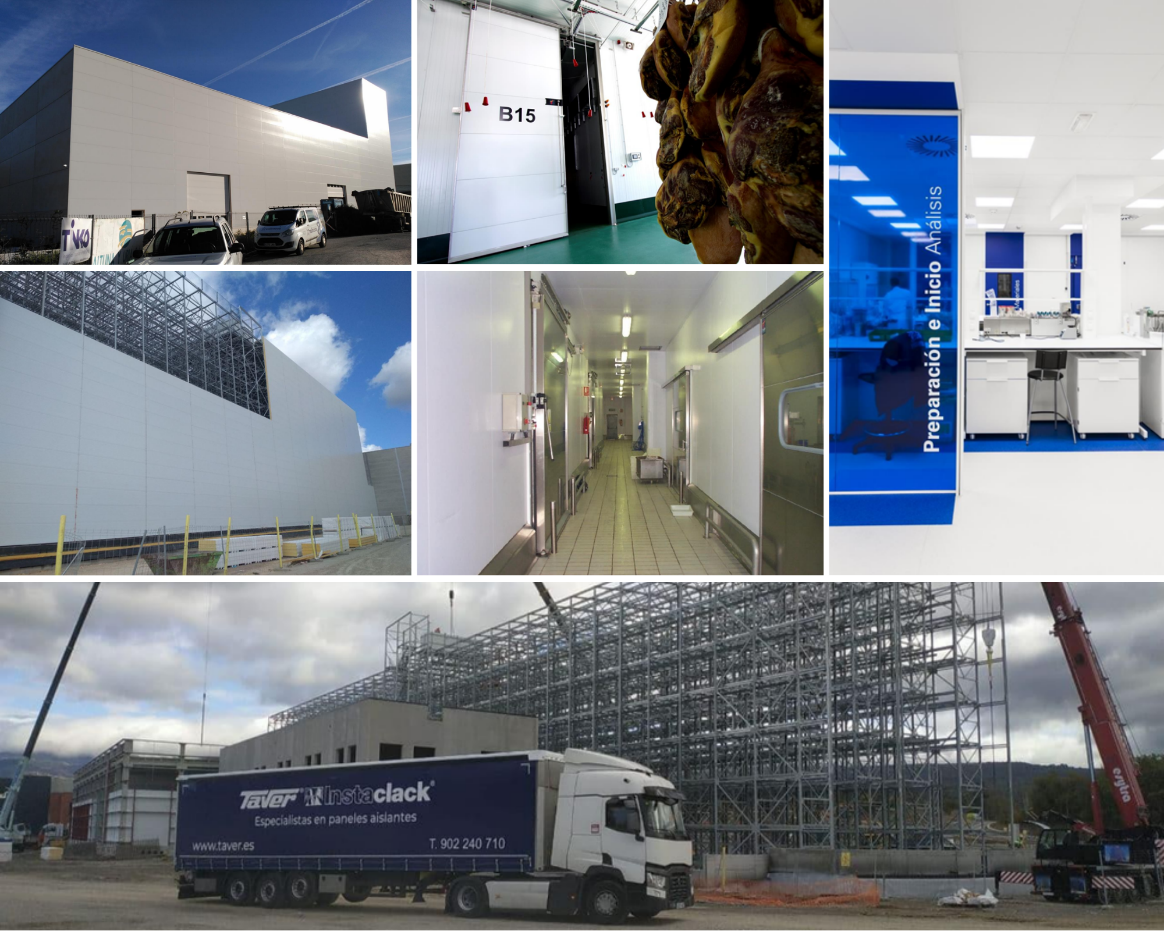 07 Jul

PROJECTS THAT TRUST IN TAVER

At the Taver® Group we have specialized in the manufacture of high-quality insulating panels and maximum performance, offering constructive solutions to all types of projects where thermal insulation is a main factor. Our differential value is to respond to the needs of our clients, there are already 55 years of active listening, putting at your service a human team of more than 100 people with the mission of accompanying you. A professional, responsible team committed to your project, whatever it may be for the Taver® Group, each client is unique.

The versatility of our products makes us very competitive, which has allowed us to tackle very diverse projects in sectors where thermal insulation is a differential factor:

PANEL TAVER INSTACLACK® – exclusive proposal product of the R + D + i of the Taver® Group – for the construction of logistics silos for retail corporations, for high quality storage in the food industry; TAVERKONT® CONTINUOUS PANEL for the construction of logistic freezing silos, distribution warehouses … Our proposal is completed by the TAVERFAC® façade panel, the roof panel, TAVERCUB® … solutions that adapt to each project.

We have earned the trust of multinationals from the distribution, food, pharmaceutical and hospital sectors; and small local bakeries, restaurateurs and neighbourhood food stores. There is no small customer at the Taver® Group.

I invite you to visit us at www.taver.es, you can download the technical sheets of our main products and take a look at the projects that have trusted us.

What are you waiting for?