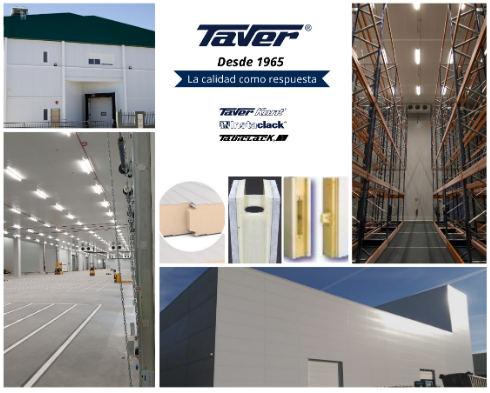 15 Sep

ENERGY SAVING POLYURETHANE SANDNWICH PANEL

One of the most repeated news this summer has undoubtedly been the price of the kilowatt hour. A price that, despite the actions aimed at reducing it, seems to have no ceiling, reaching new historical price highs week after week.

In many companies, the electricity bill represents a very important percentage of general expenses. Selling in a global market, where you compete with companies from all over the world, is not an easy task, if you also do it in inferior conditions, and pay for electricity 20% more expensive than the rest of Europe is, the task is arduous and complex. In this context, guaranteeing greater energy efficiency in buildings and industrial facilities – of any kind – becomes a necessity of the first order.

Thermal insulation and energy saving go hand in hand, and polyurethane sandwich panels are one of the best options to make a building or installation an example of energy efficiency. The low levels of conductivity make polyurethane a material with a great capacity to maintain the optimum levels of temperature and humidity that an installation requires. By considerably improving thermal insulation, polyurethane sandwich panels directly influence the reduction of energy consumption, having a direct impact on costs through the reduction of electricity bills.

Other advantages of the use of polyurethane sandwich panel are its contribution to the reduction of CO2 emissions into the atmosphere and also its high performance during the entire useful life of the building or installation, helping to improve its durability, reducing the load on material resources. natural premiums to maintain or rehabilitate them. Sustainability and energy efficiency.

@GRUPO TAVER INSTACLACK offers its customers top quality sandwich panels, useful for all types of industrial and residential work. Instaclack modular panel, Taverkont continuous panel, Tavercub for roofs, Taverfac for facades and Tabiclack construction panel. We have been working since 1965 with quality as an answer.