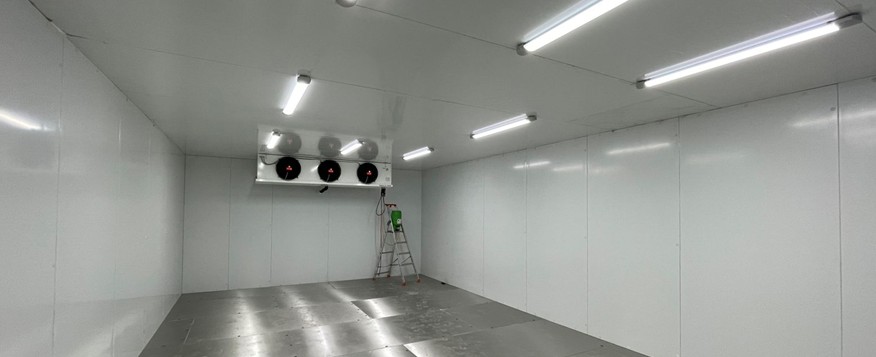 02 Mar

MODULAR CAMERA ASSEMBLY IN MALTA

For the TAVER INSTACLACK GROUP there are no small projects, they are all important because they obey the same purpose: to adapt to the needs of the client.

This week we present a modular cold room just installed in Malta executed by a local installer, one of our many international partners.

For its construction, Instaclack has been used, our exclusive mechanical closing panel, recognized as one of the best refrigeration panels on the market. Our client has made it clear when choosing Instaclack:
It is removable, reusable, extensible and very easy to assemble.
Its exclusive assembly system: guaranteed tightness that ensures the best thermal insulation, also reducing energy consumption.
Panel made to measure, with the best protection against corrosion and premature wear, extending its useful life.
Impeccable final finish, without sealing joints, which allows easy maintenance of the installation.
The density of the core 42 + – 2Kg/m3 gives it an optimal insulation capacity and excellent mechanical behaviour.
The chamber, made with a 100 mm thick Instaclack panel, includes an 8-tenths non-slip stainless steel floor reinforced with a 16 mm waterproof interior board. The result has been a spectacular modular chamber of 6.26m x 6.26m with a height of 2.86m.
The one in Malta is one of the numerous international projects for the installation of international modular cameras that the TAVER INSTACLACK GROUP executes throughout the world.