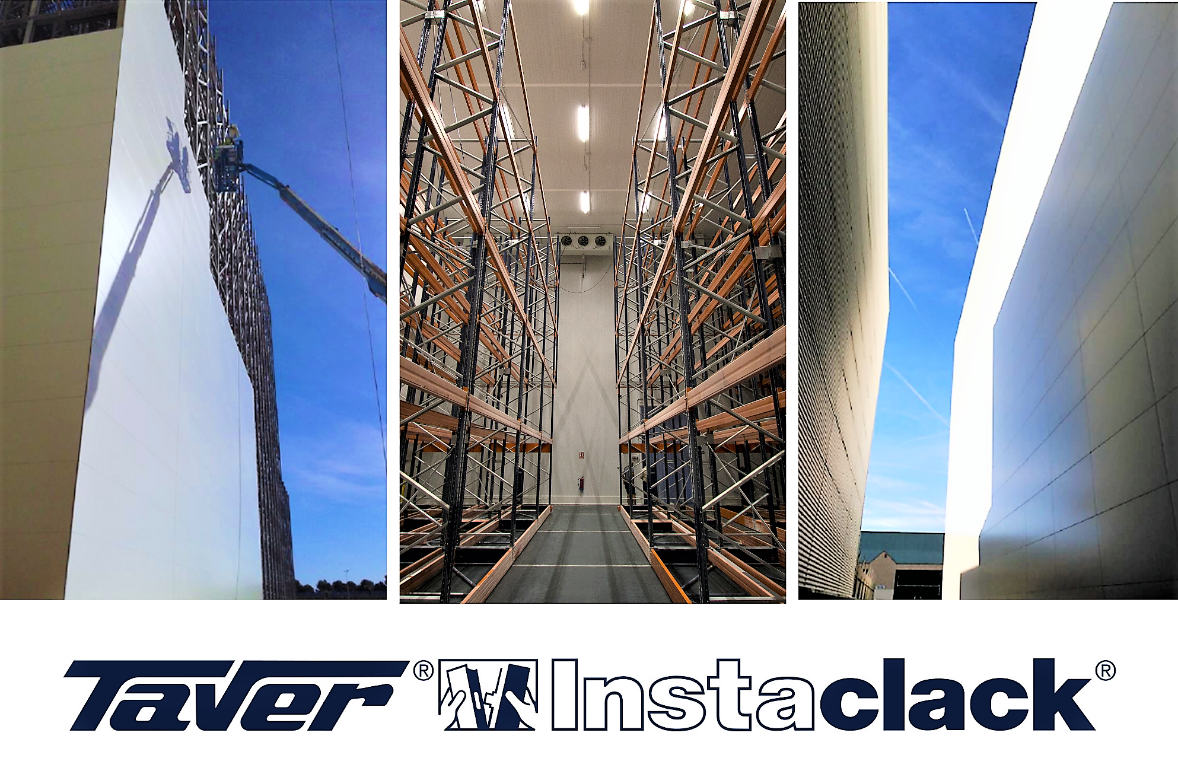 28 Jul

Instaclack® / Taverkont®, the best combination of refrigeration sandwich panels.

The logistical capacity for the efficient and safe distribution of fresh, frozen food and medicines is an element that contributes every day to the improvement of people's living conditions.

The time when cooling an industrial or logistics space was done at the cost of energy efficiency and environmental pollution is long gone. Today thermal insulation methods help minimize energy losses due to heat transfer, reduce environmental pollution and reduce the greenhouse effect.

Let's put the focus on clad-rack warehouses; They are integral buildings in which the metal shelves act as a structure and on which the panels, vertical walls and roof are fixed. Its construction is executed in a short time; the warehouse is built from the inside out, taking advantage of the entire surface and all the height allowed as storage space; Apart from optimizing the performance of logistics movements, by occupying only the necessary space, we need less energy to keep the installation at constant low temperatures.

A key issue is the choice of the sandwich panel used and its correct placement. The perfect anchoring of the panels is essential, as well as their positioning, dimensional stability and the care of the joints to avoid tensions that cause wrinkles in the panel sheets and temperature leaks. The mechanical behavior of the panel must be specially designed to withstand stresses and structural stresses of great magnitude.

At @Grupo Taver we have the right product for each installation. From the Instaclack® panel with a mechanical joining system and exclusive tongue and groove design, to the Taverkont® panel with the highest fire performance ratings for this type of construction.

The Instaclack® / Taverkont® binomial, undoubtedly the best combination of refrigeration sandwich panels.

To learn more, visit https://www.taver.es What are you waiting for?