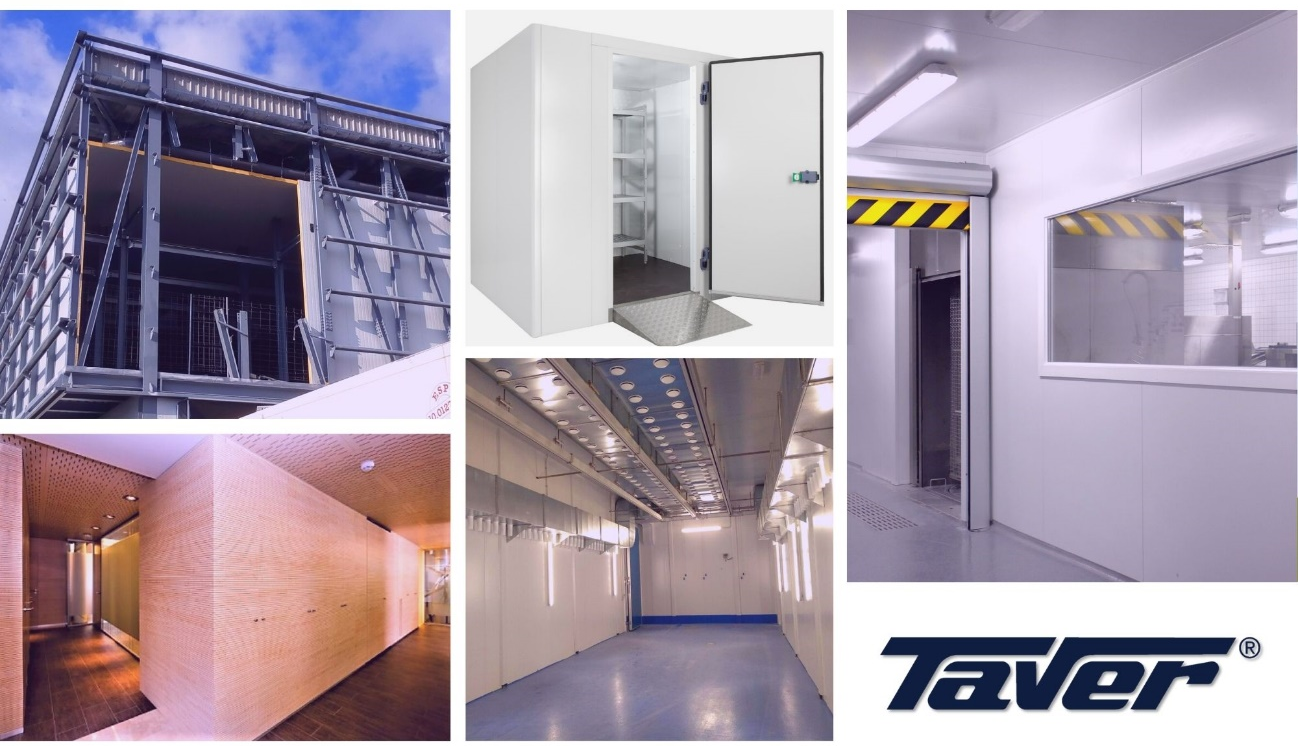 16 Jun

TAVER GROUP® BENCHMARK IN THERMAL INSULATION

Since its inception, the Taver® Group has had the trust of the main companies in the sectors in which thermal insulation is an essential element in the value creation process. Our products respond to the main construction needs of an industrial building. We have always been reliable partners.

For facades and roofs, Taverfac® and Tavercub® are ideal solutions for all types of buildings, due to their good results, easy assembly and care for aesthetics (hidden screws, flashing profile that guarantees the tightness of the system and a wide range of colors to choose from ).

For the office area, our Taviclack® construction panel is a top quality product to separate the instances that occupy the different units of the administration team, and the continuous Taverkont® panel is an ideal material to divide the different areas for the storage of product; areas where modular Instaclak® Panel cold stores can be installed, whose exclusive assembly system places them among the most efficient in marking.

A 100% Taver® warehouse ready to meet market demands.