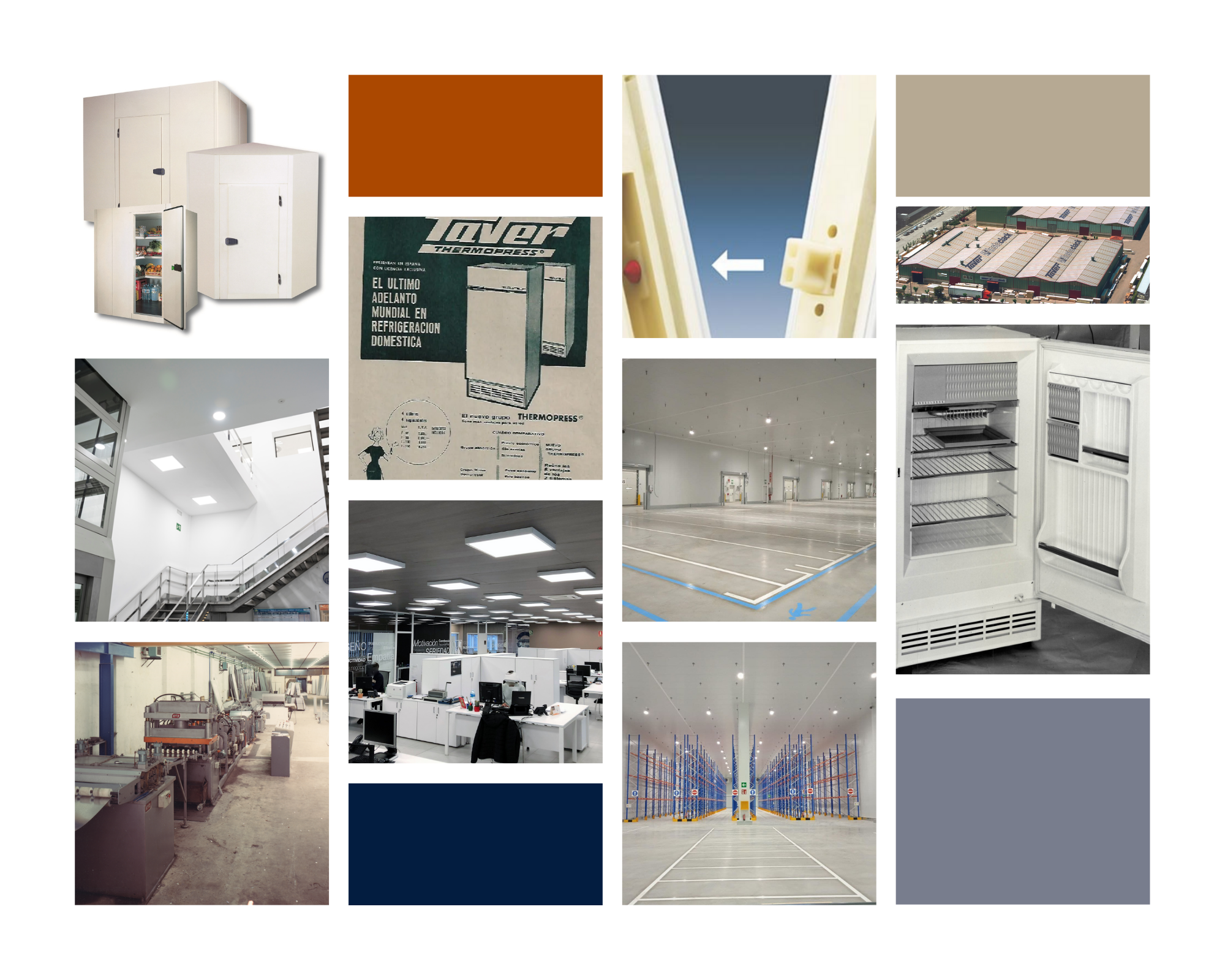 27 Apr

Taver Group, specialists in the manufacture and assembly of quality insulating panels

At Grupo Taver we present ourselves as specialists in the manufacture and assembly of quality insulating panels. It is not a label, it is a reality that our clients are responsible for reaffirming every day, a recognition that makes us proud.

A company is defined by the path they have followed to be what it is, to do what it does. At Grupo Taver we have worked to continually evolve and be able to respond to market demands. Since our birth in 1965 we have made an effort to achieve it.

Our path began manufacturing white goods, washing machines, ice coolers, refrigerators and stoves. The saturation of the market pushed us to look for new challenges and we evolved to manufacture absorption refrigerators and polyvalent injected polyurethane insulating panels, preferably for the construction of cold rooms and other constructions that require the best possible insulation.

For us the concurrence of other companies is an incentive, an incentive to improve. A key aspect in our evolution has been that we have not stopped investing with the clear objective of being pioneers in the sector and having the latest technological advances in each of the group's factories. R+D+i is part of our heritage; We have been constantly introducing continuous improvements, and we have offered the market unique products: our exclusive instaclack mechanical joint system is a clear example.

They are almost sixty years serving our customers with the same enthusiasm as the first day.