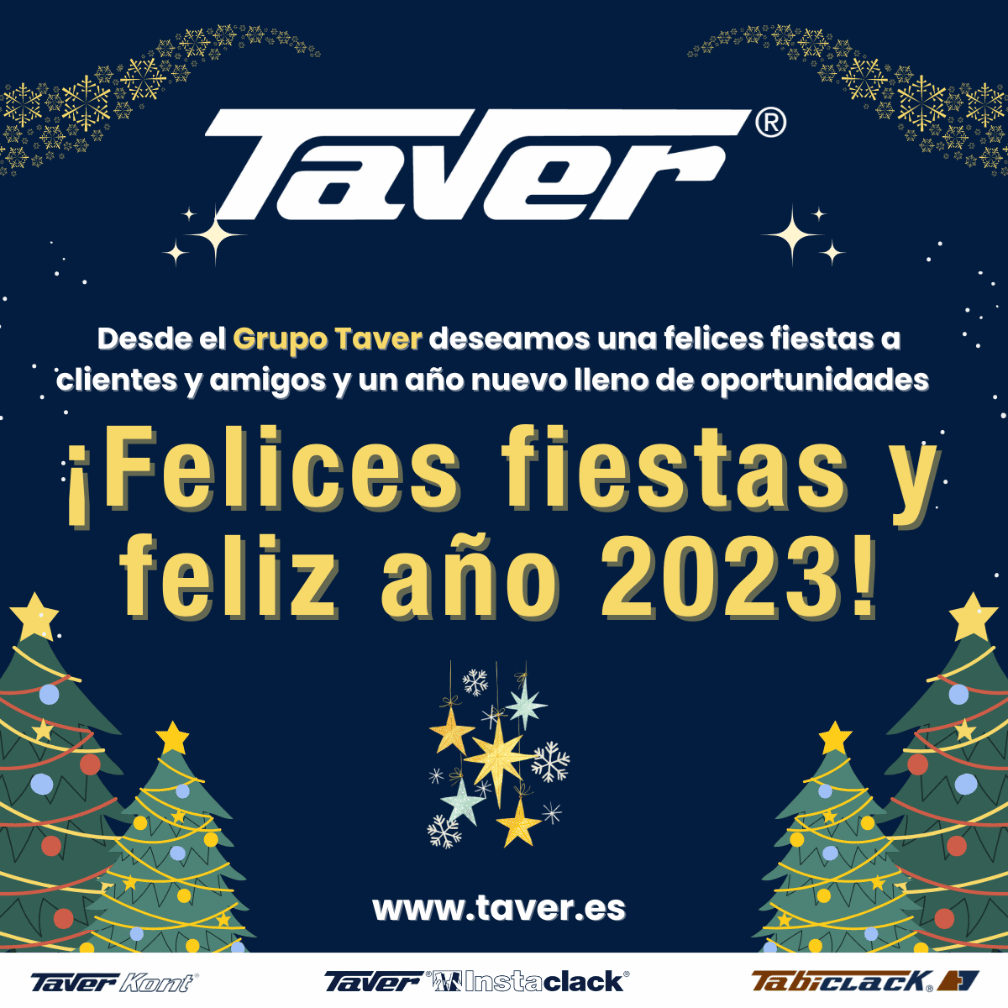 22 Dec

HAPPY HOLIDAYS AND HAPPY NEW YEAR

This year our group has gotten bigger; twelve months in which new colleagues have arrived, we have incorporated new clients, we launched new projects… We have met a good part of the challenges that we set ourselves, thanks to the effort and work of the entire team and thanks to the collaboration of our customers, true partners in the business journey of the Taver.

Let's get ready for a 2023 full of challenges and opportunities, which will require a great effort, like this year that ended, and the same level of collaboration with our customers and suppliers. The journey continues.

From the entire Grupo Taver family we wish you a happy Christmas season and a year 2023 full of success!