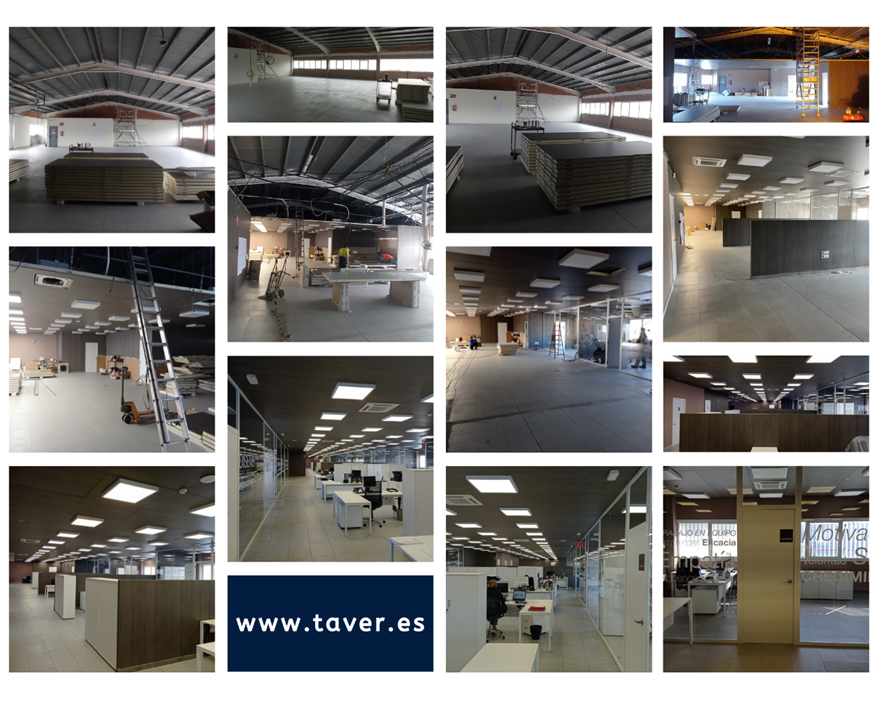 02 Jun

EXPANSION OF THE OFFICES OF OUR CORPORATE HEADQUARTERS

In GRUPO TAVER the Client is the epicenter. That is why we have prepared ourselves to face the new challenges of the present and the future by expanding our central offices in Martorelles.

We have doubled the surface area of ​​offices, giving them more space, creating a new office area and new workstations, meeting rooms, complementary work areas, and other spaces. All this with the latest technology in terms of communications and energy efficiency. With this expansion, the TAVER GROUP demonstrates its commitment to equip itself with the best means to accompany the Group's growth.

Like the previous offices, they have been made using our Tabiclack® construction panels, guaranteeing an impeccable finish and maximum insulating capacity. Of special relevance is the more than 1,000 m² of ceiling panel with an invisible suspension system that allows it to be walked on safely.

All the work has been planned and executed by our Engineering and Assembly Department.

We wait for you. You will be welcome.