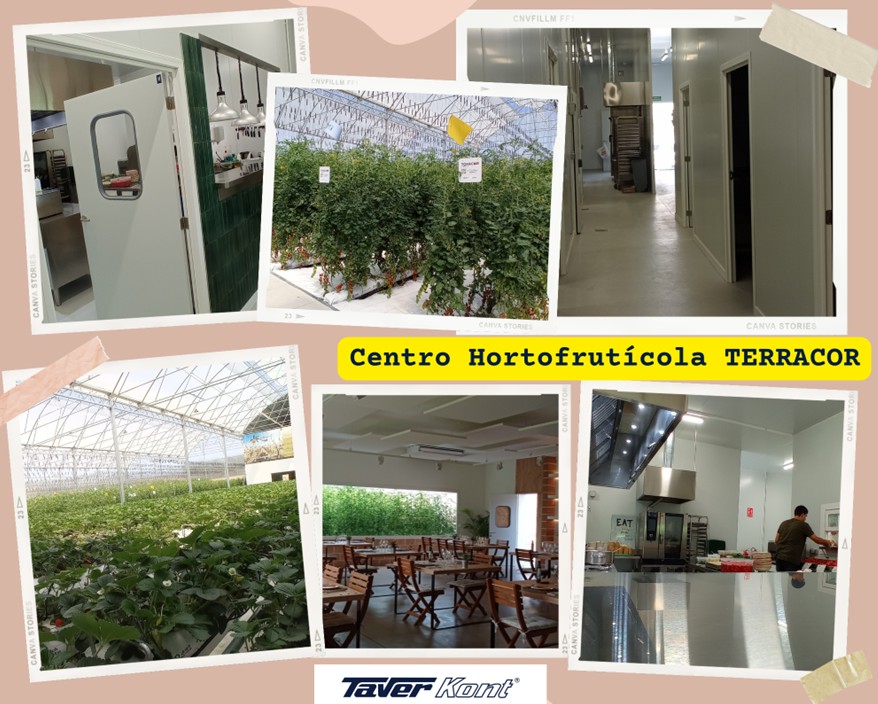 24 May

AGRI-FOOD CENTER

This week a unique installation was inaugurated in Mallorca, in which the GRUPO TAVER has participated as supplier of the panel and responsible for the assembly.

It is an agricultural center with a surface area of ​​5,000 square meters that fulfills the functions of an agricultural activity center, processing areas, refrigeration and storage spaces, and loading docks. The forecast is that the center sells up to 8 million kilos of local produce per year.

In addition to the logistics and processing facility, a workshop for tastings and a large greenhouse for growing products have also been built. A direct sales point has also been built.

For the construction of the installation, 6,500 square meters of our Taverkont panel have been used, with three types of thicknesses, 60, 80 and 100 mm, with which the workshop, the distribution and storage area have been built – cold rooms, tunes cold, docks…- the processing areas and the greenhouse for cultivation.

50 doors have also been supplied and assembled: swing, pivoting, fast and sectional.

At the GRUPO TAVER we are very proud and honored to participate in this great TERRACOR project.