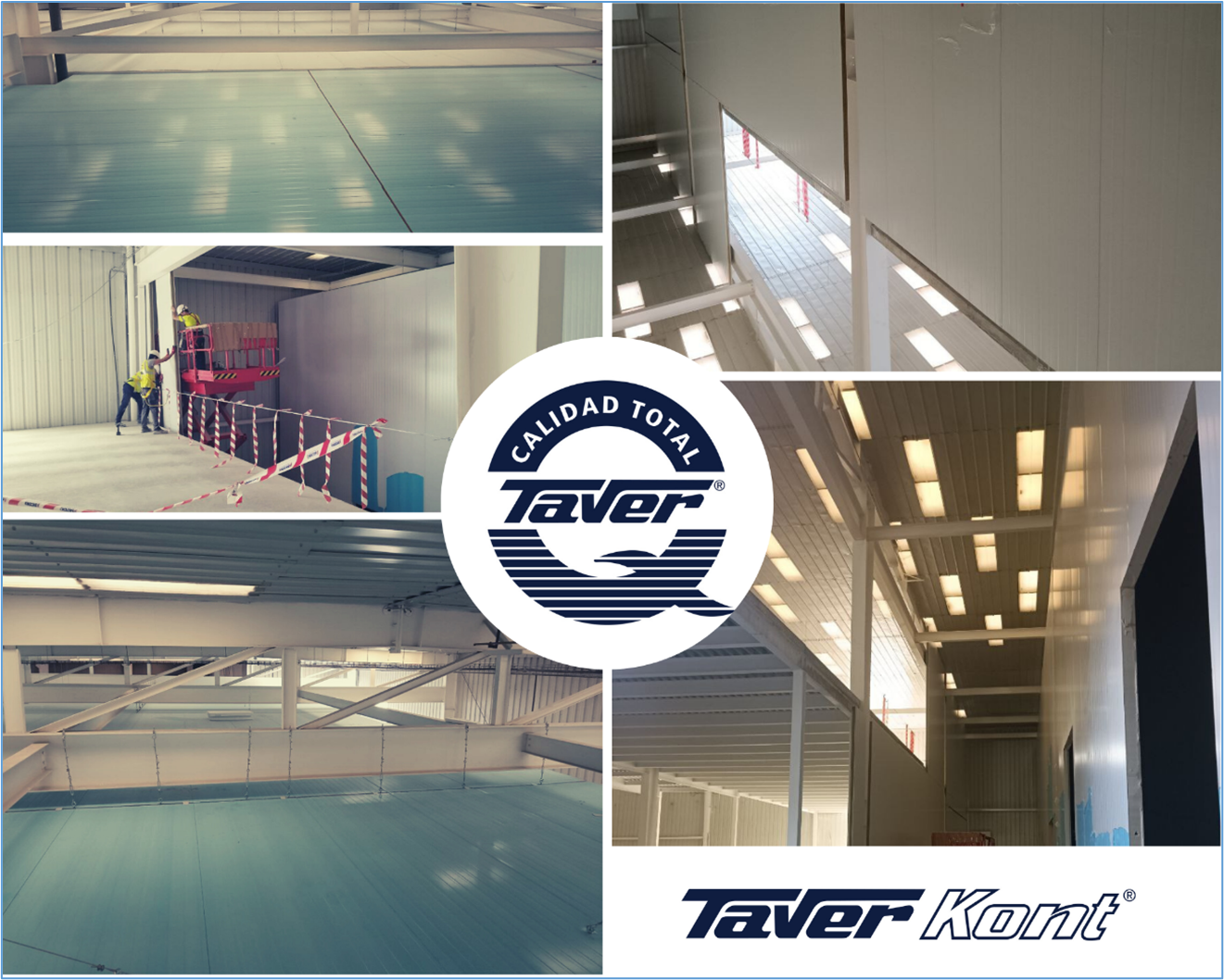 08 Nov

BUILDING FOR THE PRODUCTION OF COOKED PRODUCTS

Construction of an industrial building for a leading cooked products company in its region. The building will become an infrastructure with the necessary facilities for the preparation of all kinds of cooked products, their storage and distribution. The construction will have process areas, a frozen chamber, refrigeration chambers, frozen tunnels and a loading and unloading dock. It also enables an office area.

More than 14,500 m2 of Taverkont panel will be used, with a ribbed finish, white lacquer, in different thicknesses depending on the use. Our Taverkont panel presents thermal conductivity data that places it as a TOP panel, with A LAMBDA VALUE = 0.0169 W/mK. It has the FM APPROVAL STANDARDS 4880 – 4881 – 4882 certification and B-s1,d0 reaction to fire certification.

We provide semi-insulated, rapid and sectional service doors: 29 Service Doors, 36 Pivot Doors, 4 Swing Doors, 20 Rapid Doors, 10 Sliding Doors, 8 Sliding Doors with automation, 6 Sectional Doors, 4 Dock Shelters

We are also responsible for the assembly of the work: we put our know how to ensure an efficient construction of the installation. The work has started in July 2022.