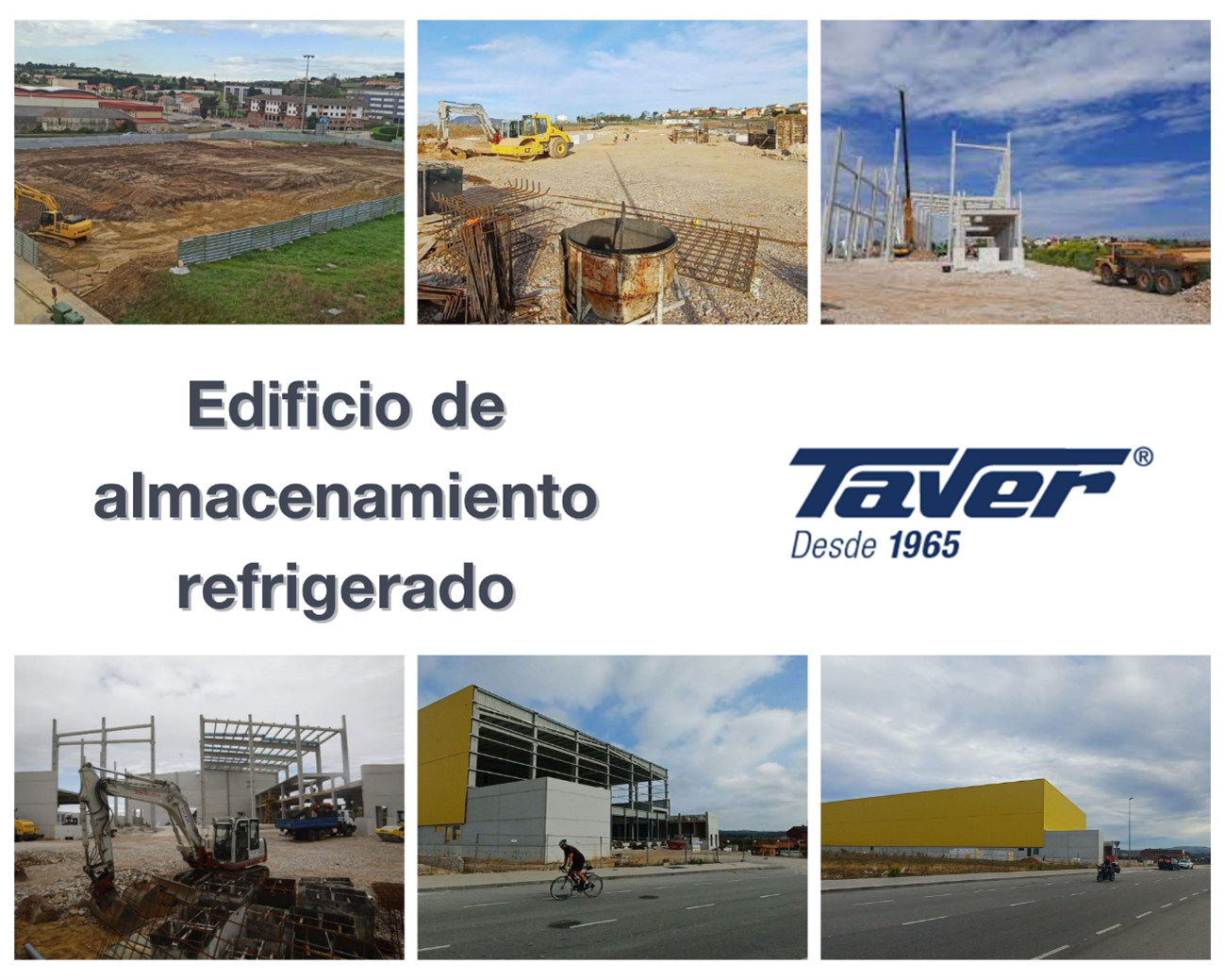 31 Oct

REFRIGERATED LOGISTICS WAREHOUSE

We present a work started a few months ago and in which we play the role we play best: suppliers of the best refrigeration panel on the market and responsible for assembling the installation.

It is a large cold warehouse that a well-known retail food distribution company installs in the north of the peninsula.

The logistics platform will be a gigantic cold store for frozen products; the building will reach an exterior height of 19 meters and will house a frozen storage chamber with a height of more than 14 meters, two beaches and 8 loading docks; It will have an area of ​​6,000 m2 built on two plots totalling 14,000 m2.

They will be used for walls, ceilings and floors, more than 9,000 m2 of Taverkont panel, of two types of thicknesses, 200 and 80 mm, internal and external ribbed, manufactured with QUANTEC® technology that offers the lowest thermal conductivity on the market 0.0169 W/mK. The Taverkont panel is certified B=s1-d0 and FM 4882.

The work is being carried out in record time since last June the first vertical pillars of the installation had barely been placed and today the entire basic exterior and interior structure is already appreciable.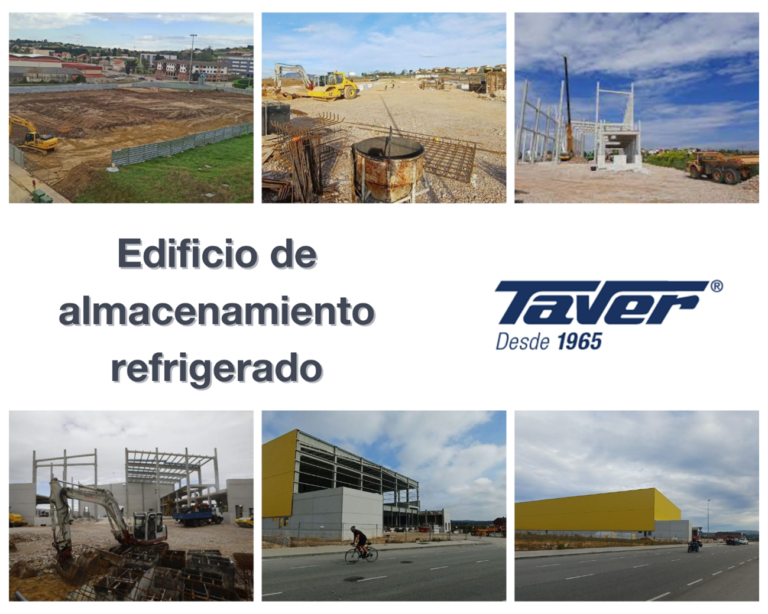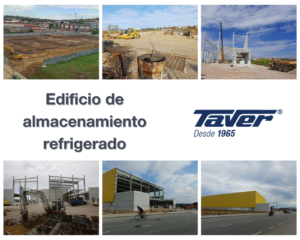 [/vc_column_text][/vc_column][/vc_row]