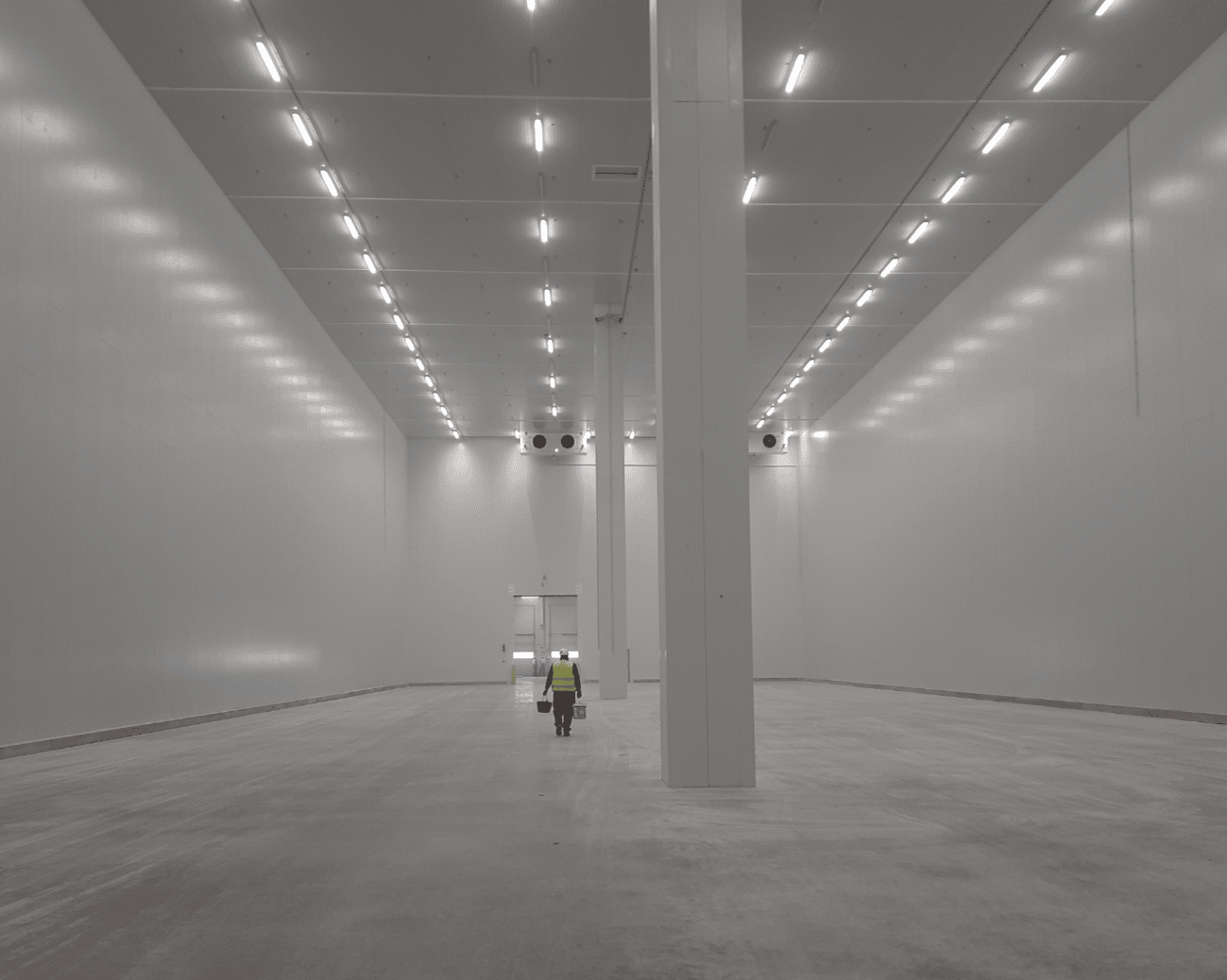 31 Jan

FOOD LOGISTICS WAREHOUSE

After more than a year of work, we are entering the final stretch of the paneling of a logistics platform that will have more than 65,000 square meters of surface area and stands on a plot of more than 132,000 square meters. The construction of this warehouse responds to our client's need to strengthen and expand its logistics resources in the south of Spain, betting on the sale of regional products.

@Grupo Taver makes available to its Clients the widest range of insulating panels, thus guaranteeing maximum insulation capacity by using the most suitable type of panel for each need. In this project we have supplied and installed Taver-Instaclack panels with a mechanical joint system for those rooms with high thermal demands, and a Taverkont panel for the rest of the installation. All this accompanied by all kinds of doors and accesses.

Quality, commitment, innovation, professionalism, energy saving and comprehensive service, essential values that we have applied in this work and that we apply every day in everything we do.