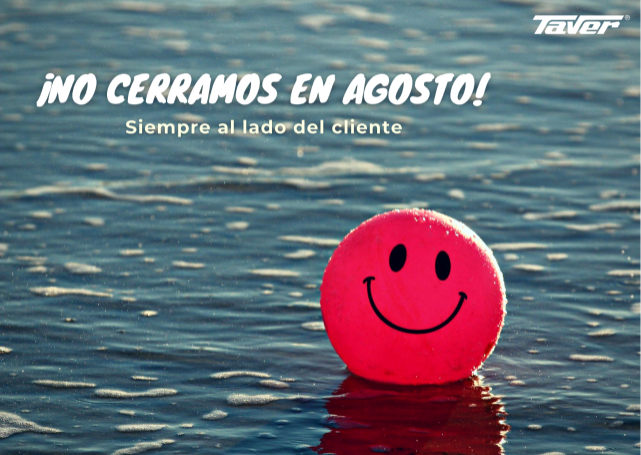 04 Aug

Open for holidays!

Because we have projects that do not wait for September.

Because the needs of our clients do not go to the beach.

Because being customer centric is not a slogan, it is our way of being.

If you need information, if you need advice, the GRUPO TAVER® team is at your service also in August.

Happy summer!