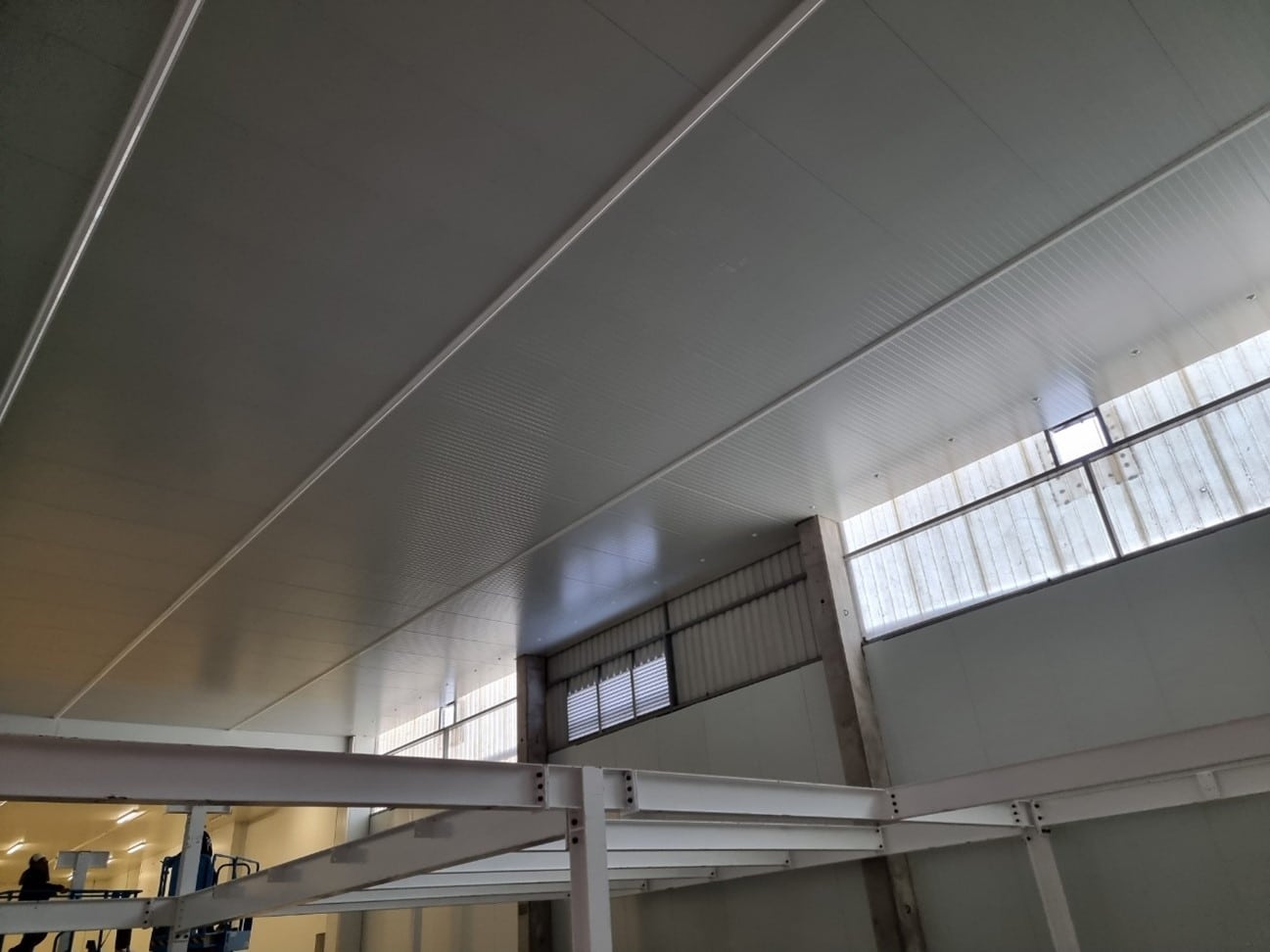 23 Jan

ELABORATED FOOD INDUSTRY

Assembly of a production line for a manufacturing company in the food sector.

Grupo Taver has provided the refrigeration panel, and we have also been responsible for the assembly of the installation.

The panel chosen by our client has been our continuous panel Taverkont, 80mm F-PIR, FM Approved; It is a panel with excellent insulating behaviour, as a result of a guaranteed PIR insulating core density of 40 kg/m3 or 38 kg/m3.

We have also been entrusted with the assembly of the work. We understand that offering the assembly service is a core part of our value proposition; A quality panel requires assembly at its height and at Grupo Taver we make the necessary tools available to our clients to make it so.