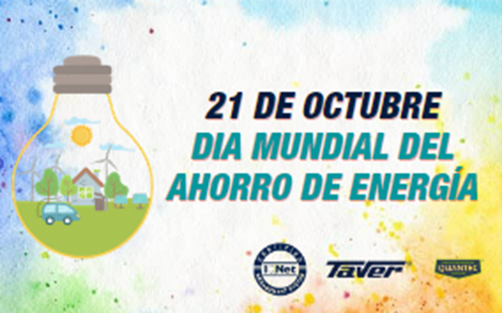 19 Oct

WORLD ENERGY SAVING DAY

On October 21, World Energy Saving Day is celebrated.

Awareness of the need to make energy consumption more rational in our daily lives is becoming more and more pervasive, being today one of the greatest challenges facing families and companies; however, it is not unreasonable to take advantage of a professional forum such as Linkedin to remember it.

Sustainability and the environment are central issues in our daily lives, in times of energy crisis like now, but also in times of abundance, because if the exorbitant price of electricity and gas can be temporary, the climate crisis unfortunately we can already Saying is already structural. And it is our responsibility to do everything in our power to reverse it.

Our products are designed for the sustainability of refrigerated and frozen logistics, of food processing processes where the air conditioning of rooms and chambers where they are carried out is critical, of the work of pharmaceutical companies, hospitals…

Today is a special day at GRUPO TAVER for we are proud to have the insulating panel with the lowest thermal transmission on the market 0.0169, manufactured with QUANTEC® technology.

At @GRUPO TAVER we give all our support to the annual celebration of World Energy Saving Day and we do so by celebrating it every day of the year. Caring for the Environment is part of the company's heritage.