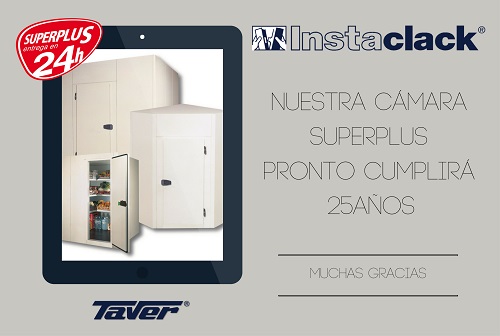 05 Jul

Before long we will celebrate 25 years of the Superplus, the modular Cold rooms from Taver

In short, 25 years of the modular camera concept Superplus creation will be celebrated. More than 33.000 units sold and 1.000.000 m2 of panel produced, guarantee the success of our proposal. A business model that we have already been able to export to countries like Norway, Peru, Ecuador, Chile … and which is gradually expanding to respond to increasing demand.

After a quarter of a century, Taver Instaclack® continues to fulfill our commitments guaranteeing inimitable delivery times of only 24 hours.

Since 1965, we are working for professionals.

Thank you very much for your confidence!!